Media Services provides access to a growing collection of plug-and-play hardware to support innovative scholarship and creativity.
A complete listing of the technology resources available at Howard-Tilton Memorial Library in partnership with University IT may be found on the Creative & Resource Technology page.
Equipment to Use In the Library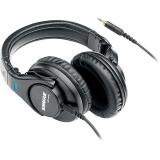 Studio Headphones
Visitors may use their Splash card to check out a pair of studio headphones from the 6th floor Service Desk. Ideal for viewing film or listening to music, these headphones may be used in the library from the time of check out to the end of service hours at the 6th floor Service Desk.
---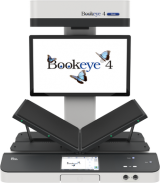 Overhead Large Format Scanner
The BookEye overhead scanner is ideal for capturing quality images of large format materials such as scores, art books, and newspapers. It is also an excellent tool for digitizing original drawings and musical compositions, among many other applications.
Related Resources: Instructions for BookEye Scanner | Images & Fair Use | Planning a Digital Scholarship Project
---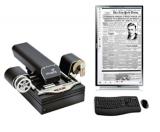 Digital Microfilm Reader
The digital microfilm readers enable researchers to read materials in the microform collection and capture pdf, jpeg, or tiff files of full pages or portions of a page.
Related Resources: ST Imaging Quickstart User Guide | Images & Fair Use
---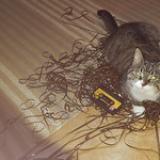 Multi-Format Listening Station
The 6th floor listening station offers visitors the opportunity to listen to CDs, cassette tapes, and records from the library's collections or from a personal collection. Headphones are available for check out from the 6th floor Service Desk as needed.
---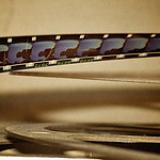 Multi-Region Viewing Stations
Individuals or small groups of up to 5 people may use headphones to watch films on DVD, Bluray, and VHS. A videodisc player is also available upon request at the 6th floor Service Desk.
---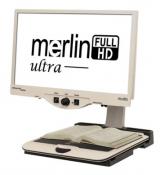 Video Magnifier Reader
Visitors can use this piece of equipment to enlarge, sharpen, or recolor print materials for reading. An Accessibility Workstation with additional assistive technology is available in the 1st floor Learning Commons.
Equipment to Use Outside the Library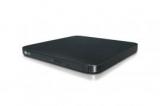 Portable USB Disc Reader
Compatible with any computer equipped with a USB3 port, these portable disc readers may be used to watch DVDs from the library's extensive film collection or a personal collection.
Loan duration: 1 week
---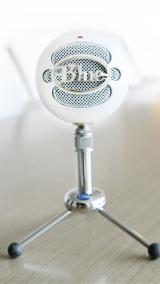 Snowball Microphone
Connect the Snowball to a computer workstation via USB. This uni-directional microphone is ideal for recording spoken conversation.
Loan duration: 1 week
Related Resources: Manual (English) | Manual (Spanish) | Manual (Chinese)
---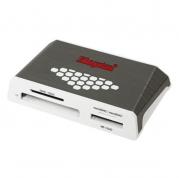 USB 3.0 Card Reader
The Kingston USB3.0 Card Reader enables users to easily transfer images and files from SD Cards and MicroDS cards to computers and other storage devices.
Loan Duration: 1 week
Related Resources: Video overview | Specs (English) | Specs (Spanish) | Specs (Chinese)