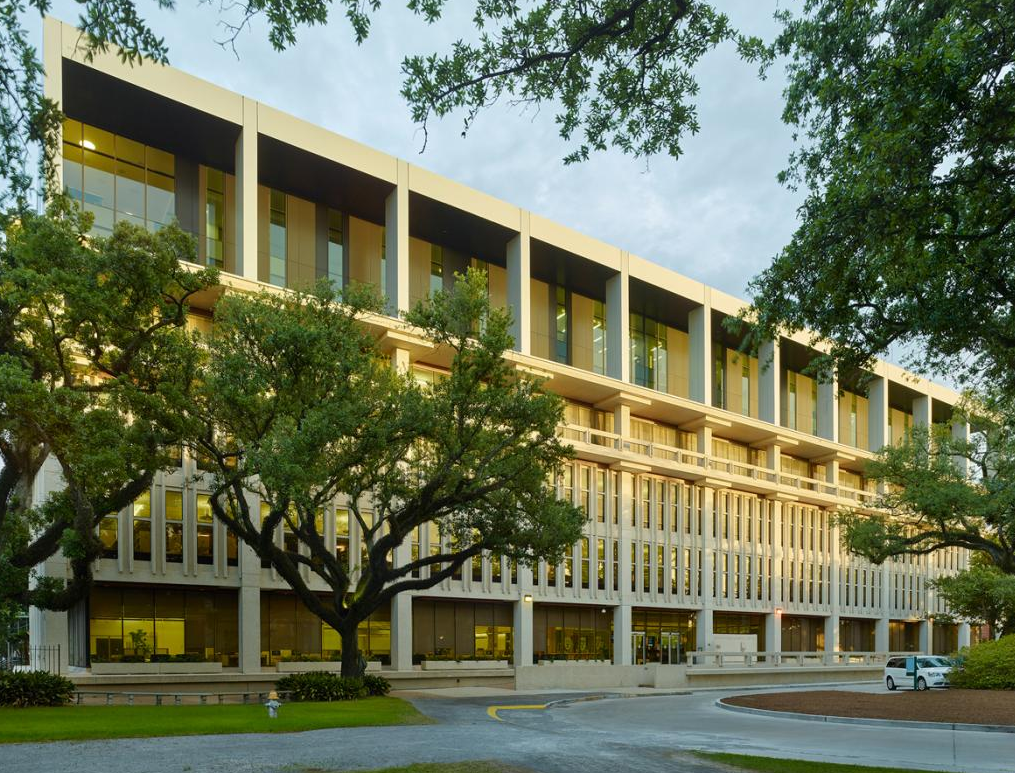 On behalf of all of us at the Tulane University Libraries, welcome!
Tulane's main libraries—Howard-Tilton Memorial Library, Rudolph Matas Library of the Health Sciences, and Tulane University Special Collections—are an intellectual hub of and for the university community. To support Tulane's role as a premier research institution, we offer a rich array of resources and services for your learning, teaching, and research needs. Indeed, we are the largest research library in the Gulf South region, with millions of items available in physical and electronic formats. We have extraordinary unique collections documenting the peoples and cultures of New Orleans, the state, and the region, with especially strong holdings in early jazz, regional architecture, local and regional history, and Tulane's own institutional history. Our Latin American collections are among the finest in the world, drawing scholars from across the Americas and the globe. Our historical medical materials document Tulane's long involvement in research and treatment of infectious disease, from yellow fever to COVID-19.
Of all our many assets, by far our most valuable is our people. Our librarians and support staff can assist you with all areas of information discovery and management, from finding and evaluating sources and managing citations to launching a digital scholarship project, working with primary sources, navigating scholarly publishing, or locating grants. We offer one-on-one consultations, classroom instruction, and workshops year-round, online or in person. Additionally, we can help get you materials from our partner libraries around the country and the world as needed.
The Libraries strive to serve the entire Tulane community in an inclusive, accepting way with respect for a broad array of ideas, perspectives, and modes of inquiry. Wherever your academic journey takes you, let us help guide the way. We look forward to seeing you on campus or online.