Tulane University Libraries provides access to a broad range of historical and contemporary local, national, and international newspapers.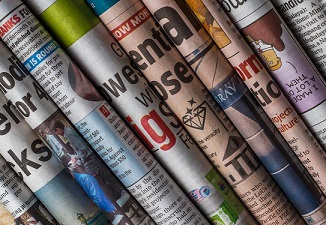 Tulane Libraries' extensive digital newspaper collection may be accessed via a number of dedicated newspaper databases. Resources to aid in identifying which newspaper database is best suited to your research need may be found under Tips and Tools on the right side of the screen.
A small collection of physical newspapers is maintained in the common study space on the 6th floor of Howard-Tilton Memorial Library and may be read in the library.
Additional historical newspapers are available to researchers in the microforms collection. These papers are typically not available via online resources.
Tulane Libraries has digital subscriptions to an international selection of historical and contemporary newspapers. The Tulane research and learning community may access digital editions of last week's Gambit Weekly and the 1837 edition of The Times Picayune. Access to The Wall Street Journal, The New York Times, Le Monde, El Pais, Times London are also available along side access to The Detroit Free Press and the Chicago Tribune among a multitude of others. Databases with international scope include Access World News and Latin American Newsstand.
Newspapers that have never been made available digitally may also be found in the microforms collection.
Center for Research Libraries
Latin American & Caribbean Newspapers