Thanks to strong support from Tulane University and the generosity of many donors since 1924, the Latin American Library (LAL) is among the world's foremost collections of Latinamericana. You can support the LAL mission through several ways of giving.
Each year, The Latin American Library (LAL) acquires through purchase much of the scholarly production from and about Latin America and the Caribbean. For this reason, LAL rarely accepts donations of books or journals.
However, there are several kinds of materials the Library actively collects, sometimes from generous donors. Most of these materials are not published books and are often overlooked and discarded. They may be hidden treasures in your garage or attic. LAL is particularly interested in: 
Material tracing the history and contributions of Hispanics or Latinx communities in the New Orleans area and in Louisiana, such as: pamphlets, publications or mimeographed handouts of any persuasion relating to countries of origin; invitations and brochures of cultural and artistic events, such as art gallery openings or posters featuring Latinx artists or performers; popular magazines devoted to fashion, travel, current events, and local personalities directed at a local Latinx audience; photographs and/or correspondence relevant to the daily lives or history of local Hispanics from any period.
Material relating to the history of tourism in Latin America and the Caribbean, such as invitations, brochures, postcards, posters, travel diaries, and photograph albums.
If you would like to donate material or have questions regarding a donation in kind, please contact LAL Director Hortensia Calvo at the address or number below.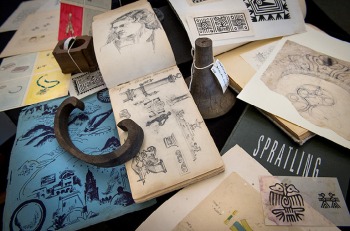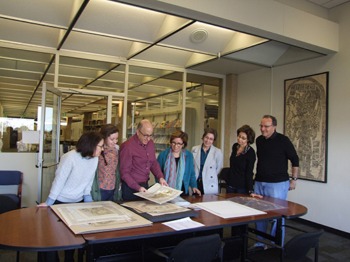 Your gift to the Latin American Library can:
Provide for general support
A gift to the Latin American Library, without other restrictions, helps LAL address the most pressing needs of the library.
Support a specific need of the LAL
Your gift can be designated for a specific need of the library, such as acquisitions, preservation and conservation, exhibitions and other purposes.
Create an endowed fund for the support of the LAL
An endowed fund can provide lasting support for the library, with the income used for purposes that benefit the collections, services and physical spaces of the Library. Endowed funds can also be dedicated to honor the memory of a loved one. LAL current endowed funds are:
Zemurray Foundation, Doris Z. Stone Endowment
Richard E. Greenleaf Latin American Library Endowed Fund
Jim and Penny Morrill Endowed Fund for Mesoamerican Art History
Christian-Pradel Endowed Fund
Abbye and Steve Gorin Endowed Fund for Photographic Materials at The Latin American Library
Yvette M. Jones Latin American Collections Fund
Guillermo Náñez Falcón Endowed Fund
The Latin American Library would love to discuss with you how you can support LAL. Please contact :
Hortensia Calvo, Doris Stone Librarian and Director
The Latin American Library
Tulane University
7001 Freret Street
New Orleans, LA 70118
Phone: +1 (504) 865-5681
hcalvo@tulane.edu