While TUSC preserves materials related to the regional built environment throughout its holdings, the Southeastern Architectural Archive (SEAA) is its dedicated collection for the history of architecture in Louisiana and New Orleans.
Founded in 1979 and with holdings spanning nearly 200 years, SEAA collects professional records documenting Louisiana, metropolitan New Orleans, and selected parts of the Gulf South. SEAA's holdings include work by James Gallier, Henry Howard, and other architects who shaped the antebellum city; James Freret and Thomas Sully, from the latter 19th century; and modernist work by Curtis and Davis, Freret and Wolf, James Lamantia, and other New Orleans architects who changed the scale and style of architecture in the city after the Second World War.
SEAA collections are regularly consulted by students, faculty, architects, engineers, homeowners, historians, and preservationists. SEAA also works closely with the Tulane School of Architecture's Preservation Studies program.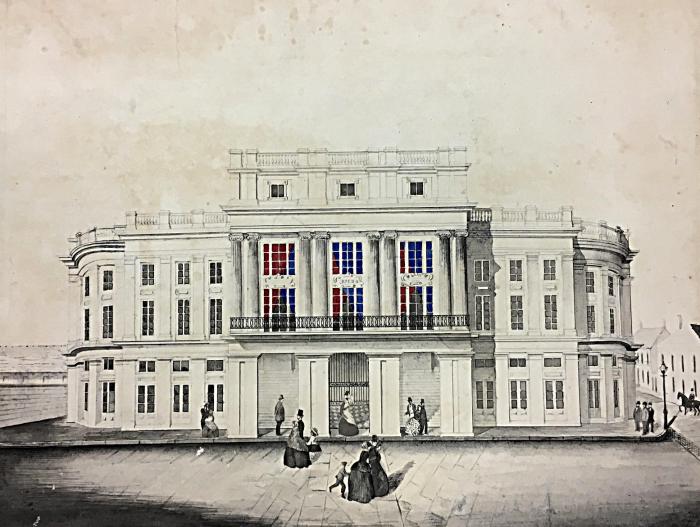 Selected noteworthy holdings include: