Howard-Tilton Memorial Library is always working to be as accessible as possible. Reducing barriers to information and improving access for all users is one of our core values. To that end, we work with the Goldman Center for Student Accessibility and Campus Services to identify ways to support library patrons. We offer the following services and access and are always open to suggestions for improvement. 
Library Facility Accessibility Information
Parking
There are four accessible parking spots directly in front of the building on Newcomb Place.
Building Entrance
Wide ramps lead to the entrance. Automatic doors open in.
Elevators
Elevators provide access to all floors. All elevators have Braille and tactile numbering and lettering both outside and inside each elevator. 
Accessible Restrooms
An all-gender restroom is located in the basement near the student lounge and is fully wheelchair accessible with power-assisted door.
All restrooms have an accessible stall. Some have power-assist doorways.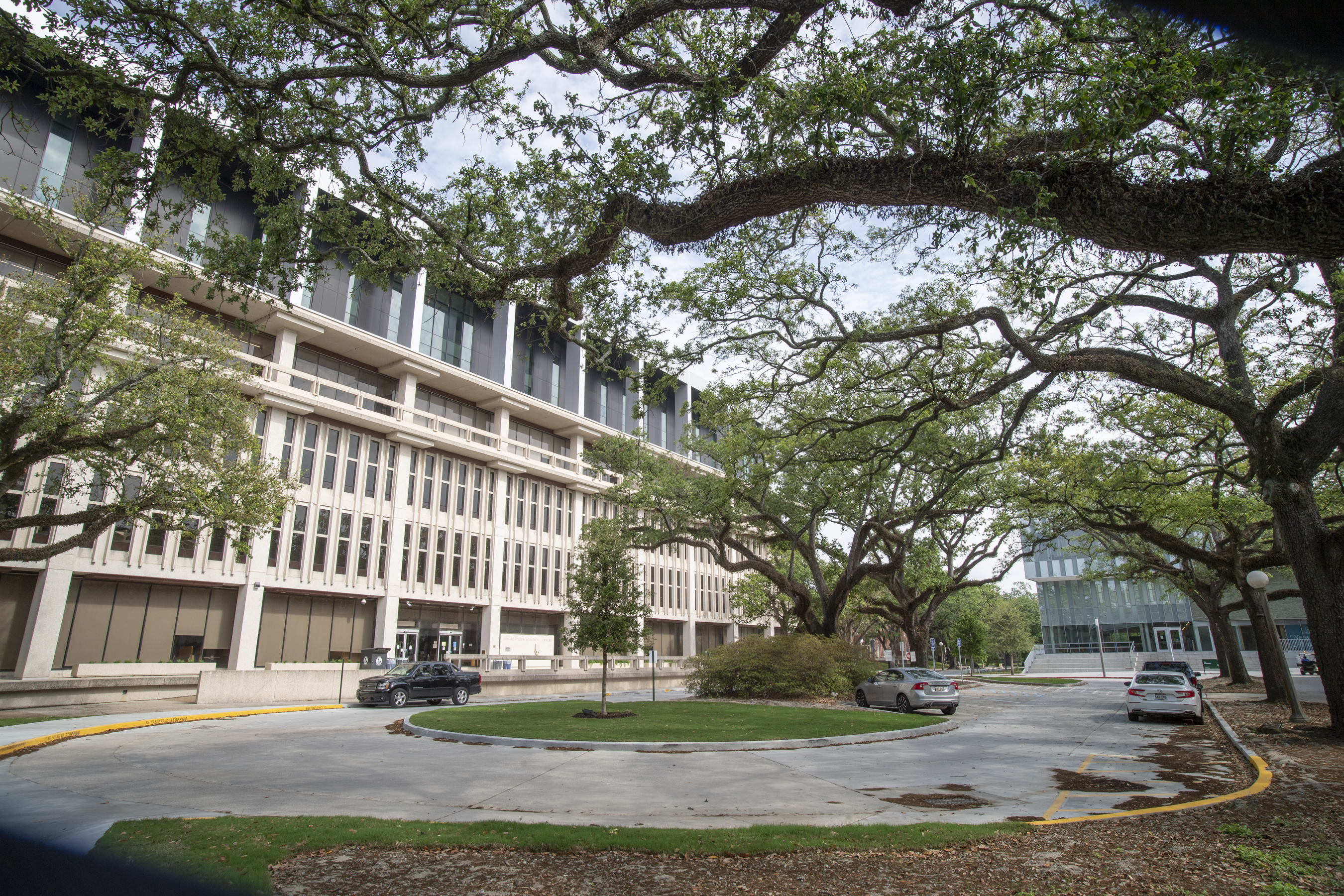 Library Services Accessibility Information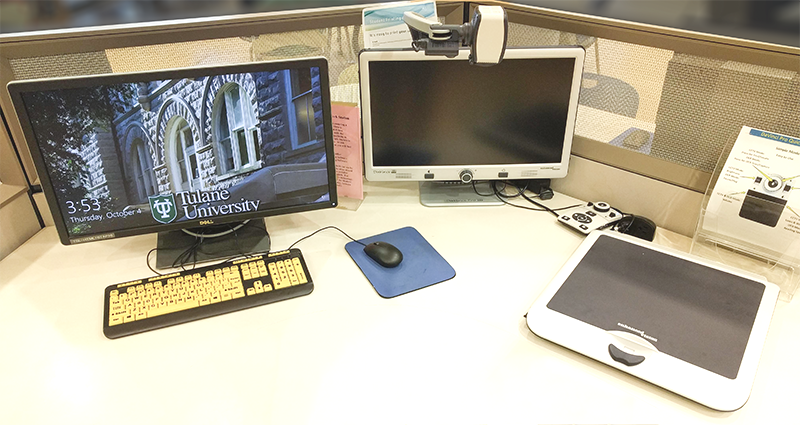 Assistive Technology Workstation
Howard-Tilton Memorial Library has partnered with the Goldman Center for Student Accessibility to create an Assistive Technology Work Station in the first floor Learning Commons. At this Assistive Technology Work Station you will find the following resources:
DaVinci HD/OCR Video Magnifier
Kurzweil 1000 Screen Reading Software
Kurzweil 3000 Screen Reading Software
Although these resources are available for use by all library patrons, priority consideration should be given to individuals who require assistive technology to fully access our materials. For training or assistance with any of the technology, please contact the Goldman Center for Student Accessibility Monday through Friday, between 8:30am and 5:00pm, at (504) 862-8433.
Magnifier Reader
A Magnifier Reader is available on the 6th Floor in Media Services. It can enlarge, sharpen, or recolor text for reading.
Book Retrieval 
Tulane faculty, students, and staff may request circulating print materials held at either the main Howard-Tilton Memorial Library or its Offsite Depository by using the Request option in the Library Search discovery tool or the Classic Catalog. In either, the Request option appears once a user has displayed a record for an individual title after a search.  Requested materials will be checked out to the requester's library account and made available for pickup at the library's 1st Floor Check-Out Desk until 9pm.
Requests for materials must be limited to five per day, placed 24 hours in advance.
Reference Services
Assistance using library resources is available by email, chat, or phone.