The Learning Commons on the first floor is a dynamic, collaborative space combining research, technology, and media.
It features individual and group work areas and comfortable and functional seating. Visitors will find a high-speed wireless network and convenient electrical locations for laptops and other devices. Printers for student use are also located in the Commons. 
An Assistive Technology Work Station is in the Learning Commons near the Check-Out Desk. The workstation has an HD/OCR Video Magnifier, screen reading software, and a keyboard with large keys.
The Learning Commons is also the place to interact one-on-one with research specialists and technology experts. These professionals are on hand throughout the day and evening to assist students with their research and learning activities.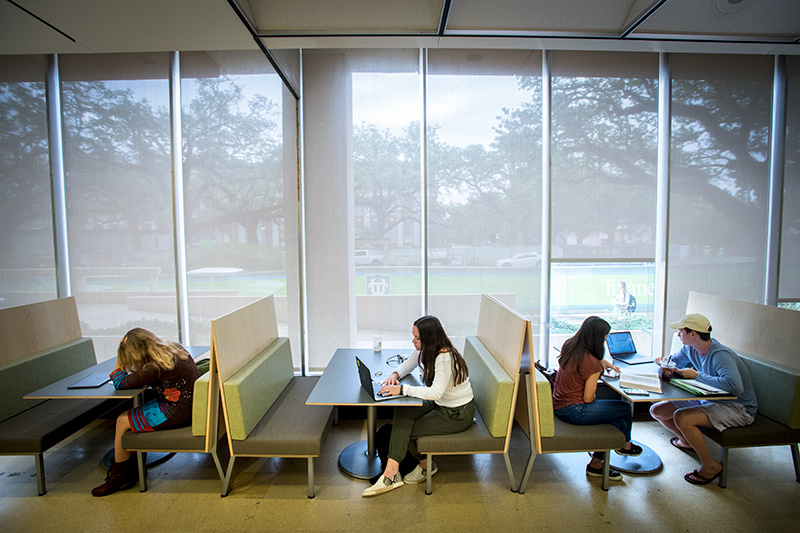 Second Floor Study Commons
The 2nd Floor Study Commons provides opportunities for small group and individual seating. Choose from individual study carrels and larger workstations to spread out materials. One long countertop table provides the option for standing work.   
All workstations in the area provide power outlets for students' laptops or other devices. High speed wireless is available throughout the space. 
Around the corner from the 2nd Floor Study Commons are two Graduate Study Rooms.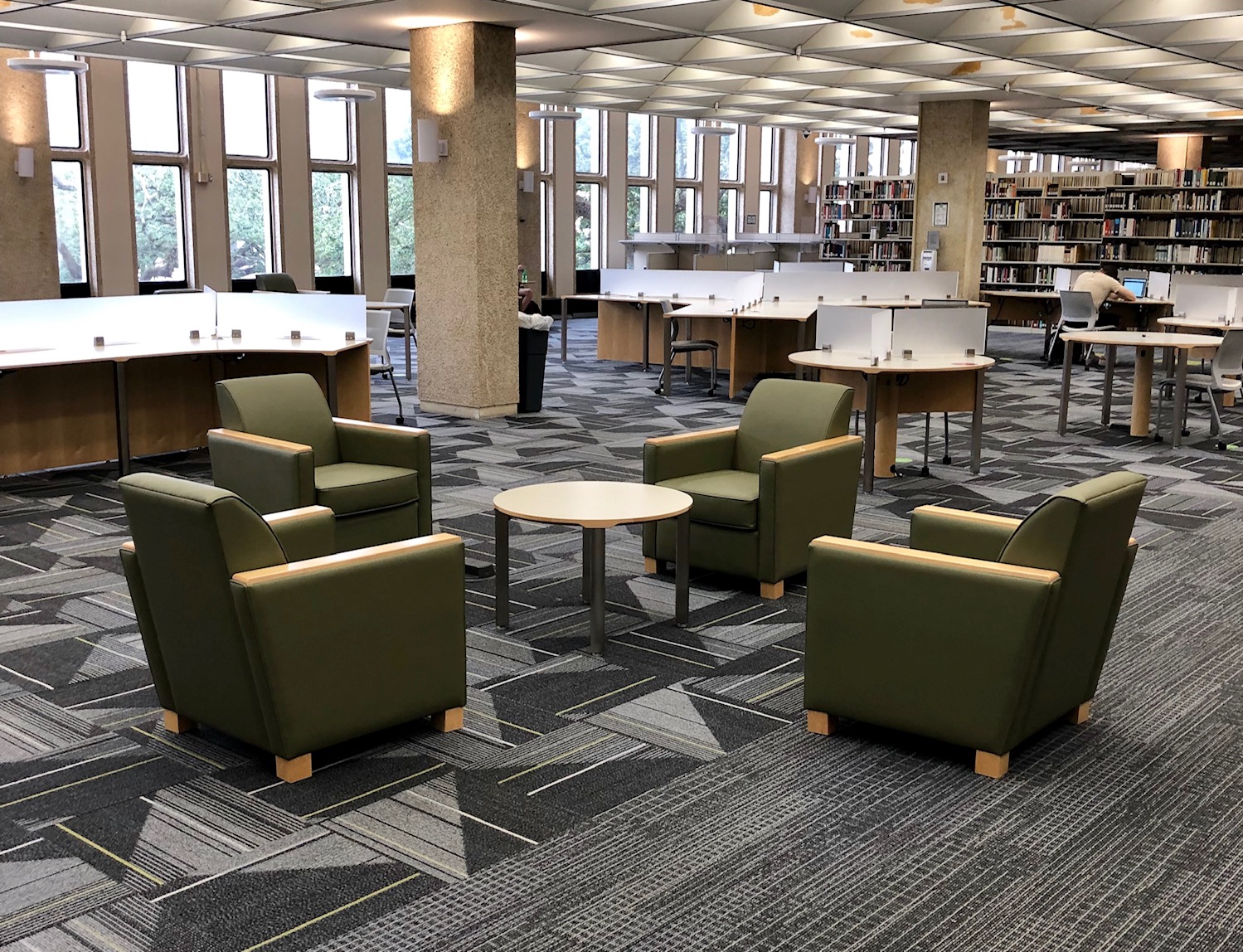 Selley Study Commons (3rd Floor)
The Selley Study Commons is a quiet study space on the 3rd floor that offers work areas designed for quiet, individual study. The area was named in honor of Paul P. and Elizabeth Selley and the Selley Foundation, which provided the original funds to develop the space into a reading and study area. 
Work areas include: traditional carrel seating, pod workstations (workstation seating in circular sets for single users), and individual lounge seating with built-in tablet arms.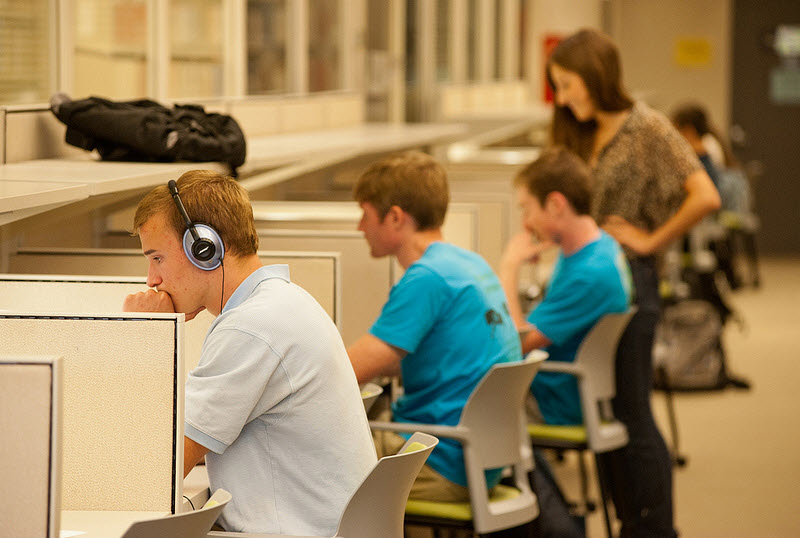 Group work is welcome in the booth seating of the 1st floor Learning Commons.
No group study space in Howard-Tilton is reserveable. 
Small group study rooms can be found along the Dixon and Freret sides of the building on the 2nd and 3rd floors. These rooms are not soundproof. Please keep your voices down when using these spaces
A group study room is available on the fifth floor on the Dixon side of the building. 
If you need a quiet room for an online interview, check with the Tulane Career Center. 
Group work is not allowed in the Selley Study Commons on the 3rd floor.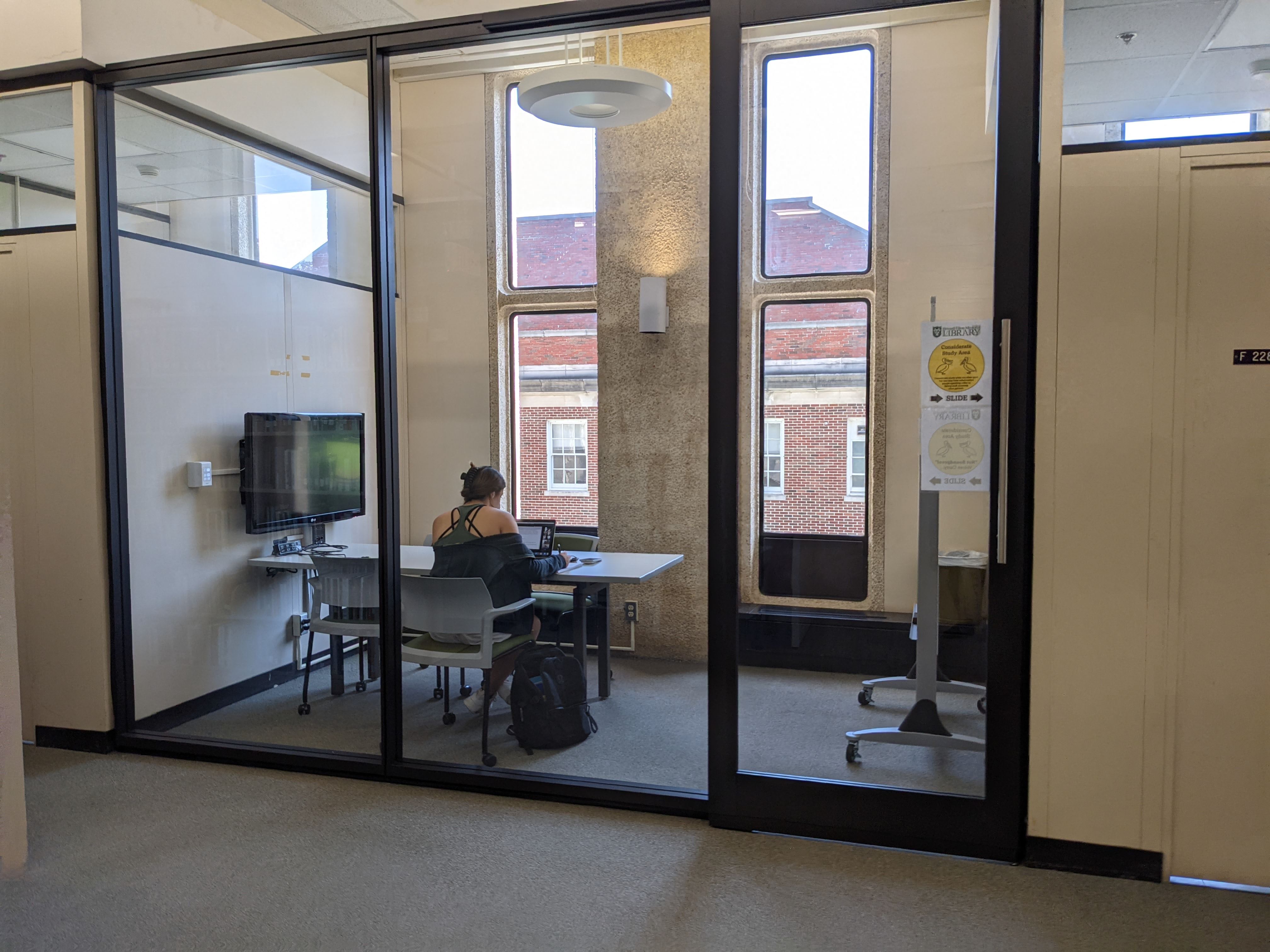 Small Group Study Room found on Second and Third Floors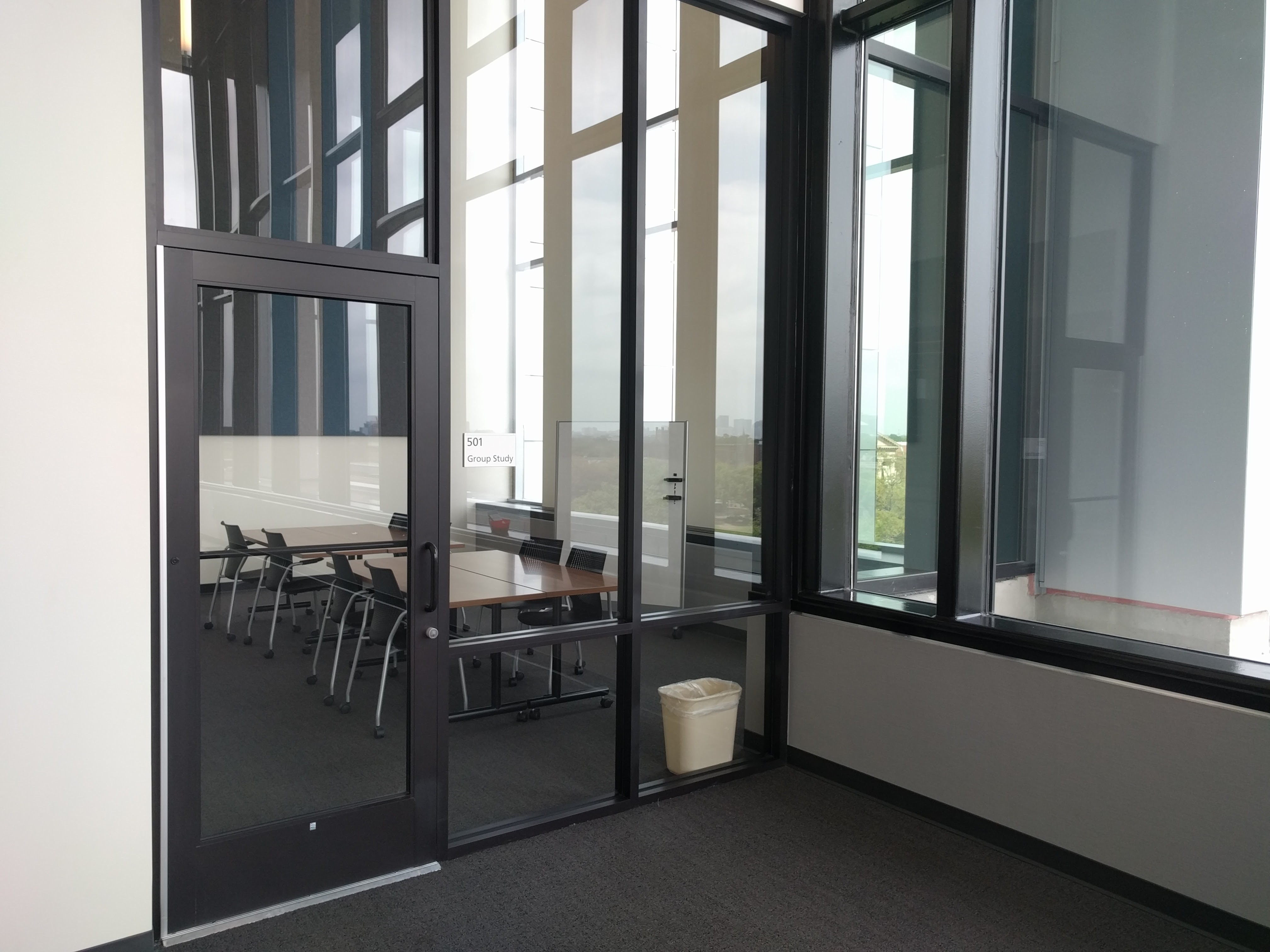 Fifth Floor Group Study Room
The Graduate Study Rooms are intended to provide quiet study space for graduate students. Access to the spaces are controlled via Splash card, and seating is available on a first-come, first-serve basis rather than assigned.
Please note:
The entrances are located on the southwest and the northwest sides of the 2nd floor not far from the 2nd Floor Study Commons.  
All Tulane graduate students regardless of program may use the rooms.
Seats in the rooms are not reserved but are available to the user as long as they remain in them during available hours.
The rooms are available during all library hours when the upper floors (2-6) are open.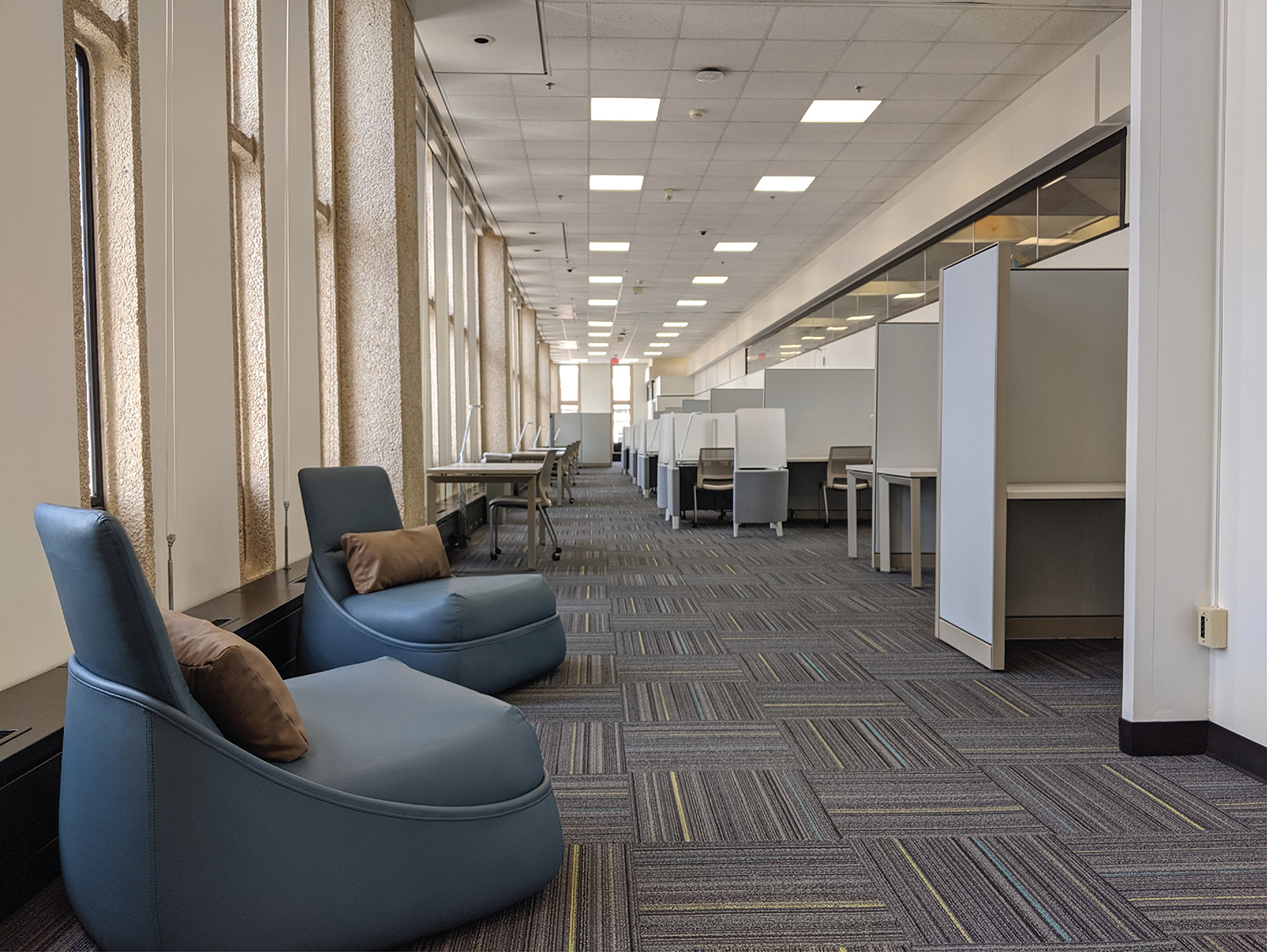 Carrels available for assignment to graduate students and post-doctorates are located on the 1st and 3rd floors of the library. Preference for carrel assignment is given to graduate and post-doctoral students whose subject collections are located in the Howard-Tilton Memorial Library.
All materials in the carrels must be properly checked out at the Check-Out desk. The carrels will be inspected periodically, and any items that are not checked-out and any non-circulating materials will be removed and returned to the shelves.
Personal belongings of value should not be left in the carrels. Carrel assignments are made at the Check-Out Desk. During the COVID-19 crisis, it is expected that masks will still be worn in these carrels.  
To apply for a graduate carrel, please read the graduate carrels regulations and submit the Carrel Application Form. 
Latin American Studies graduate students must contact the Latin American Library for carrel assignments on the 4th floor. Law students have access to research carrels in the Law Library in Weinmann Hall.
Assignments are from September 15 to September 15 of the following year. All carrels must be renewed yearly. Failure to renew may result in removal from the carrel.
PLEASE NOTE: When a carrel has not been renewed all personal items will be stored and held for 30 days after which time they will be disposed of. Please be sure to clear your carrel before you give up your carrel.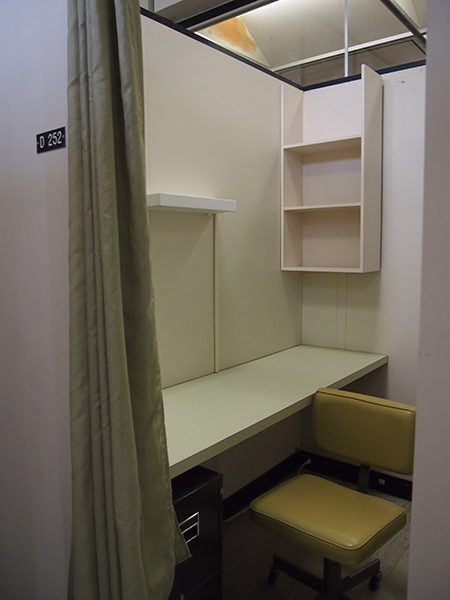 Applications for new faculty studies can be made by submitting the Faculty Study Application Form online. Available studies are assigned on a first-come, first-serve basis.
All faculty studies must be renewed on an annual basis. The deadline to renew will be sent via email. If you are currently assigned a study you must fill out the Faculty Study Application Form for renewal before the deadline. You will be able to retain your current study if you renew by the deadline.
All full-time tenure track and emeritus faculty on the Uptown campus, except those faculty members associated with the Law, Business and Medical Schools, are eligible for faculty studies in the Howard-Tilton Memorial Library. See the Faculty Study Application form for Post-Doctoral Faculty availability.
Faculty studies are meant primarily for research and scholarship. The studies are not to be used to hold office hours or for storage. Using the study simply for storing books or other materials is not considered an appropriate use. Faculty studies should not be considered personal offices or "belonging" to the faculty member.
There is regularly a waiting list for faculty studies. In order to meet this demand, we may ask faculty members to share studies. If you are asked to share your study, please be respectful of other faculty research needs. Faculty should work independently to set up schedules to share the study. If you know someone you would like to share a study with, please make a note on the application. Both faculty must submit an application.
If you would like to request a study in the Latin American Library (LAL), please indicate so on the application form.
If you are relinquishing your study, please remove all personal items from the study and email htadmin@tulane.edu to set up an appointment to return the key to the Administrative Office. Personal items left in the study will be removed and held by the Administrative Office and held for thirty (30) days. Any keys not returned, unreported damage to the carrels or excessive trash will be charged to the faculty member.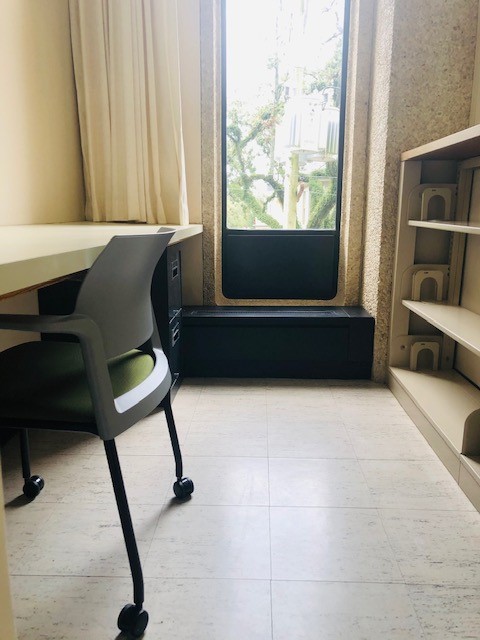 Lockers are available to any registered student on a first-come, first served basis. Lockers are located on the 3rd floor. You may apply for a locker at the Check-Out Desk or online using the Locker Application form.
No food or drinks or items not checked-out to the locker holder may be put into lockers. Library materials may be checked to the locker for an extended period. Lockers will be opened regularly for inspection by authorized library personnel.
Locker holders leaving New Orleans for a semester or longer must release their locker for assignment during their absence with the understanding that a locker may be reassigned upon their return. Unauthorized students are not allowed to use the lockers, nor are they allowed to store materials in lockers.
Matas Library for the Health Sciences
The Latin American Library
The Latin American Library (LAL) offers limited study carrels for faculty and graduate students researching Latin America and the Caribbean. See LAL Study Carrels for more information.