Tulane University Special Collections (TUSC) welcomes students, educators, and learners of all kinds for communal exploration and study. If you would like to partner with us on our outreach activities or learn more about TUSC programming, please contact specialcollections@tulane.edu.
For directions and hours, please see our Visitor Information page.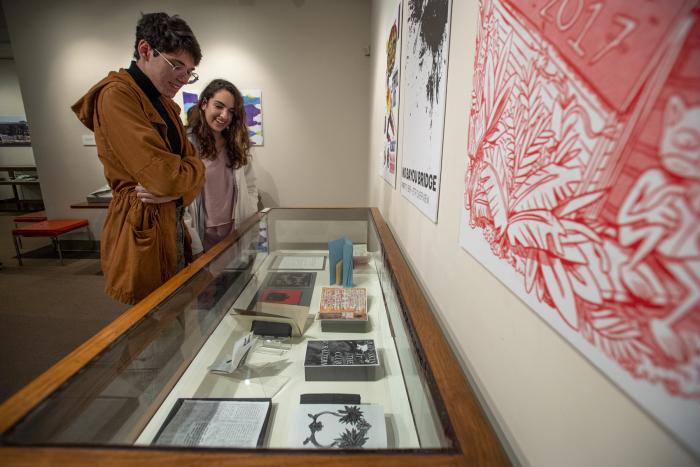 Absolutely Unpredictable:
Anne Rice in the City of Transgression
October 27, 2022 – February 17, 2023
Opening reception October 27, 2022, 5:30pm – 7:30pm. Free and open to the public. Refreshments will be served. Costumes welcome.
From Carnival decadence to the macabre made ordinary, New Orleans is absolutely unpredictable and assuredly uncertain. As both a landscape and a collection of cultures, the Crescent City has long inspired transgression in the creative arts and in public life. The works of New Orleans born author Anne Rice are a testament to that tradition, pushing against the conventions of religion, family, sexuality, gender identity, and accepted cultural norms. With the acquisition of the Anne Rice collection in 2019, Tulane University Special Collections (TUSC) places Rice in conversation with the creative minds of New Orleans authors like George Washington Cable and John Kennedy Toole. Its newest exhibition features rare items and archival materials from its holdings that complement her papers, invoking further dialogue between Rice and her native city. It centers her among celebrated New Orleans touchstones such as Carnival and the Southern Gothic genre, while examining her writing's influence on portrayals of the city in popular imagination.
Curated by Faye Daigle, Nix Mendy, and Leon Miller, Absolutely Unpredictable: Anne Rice in the City of Transgression opens October 27, 2022 and is on view through February 17, 2023 at the Tulane University Special Collections 2nd Floor Gallery, 6801 Freret Street, Jones Hall, on Tulane University's Uptown campus. Hours are 10am–4pm Monday-Friday. Admission is free and open to the public.
The acquisition of the Anne Rice collection was made possible by the generous support of Stuart A. Rose and the Stuart Rose Family Foundation. Support for the exhibition and reception provided by the Marjorie Peirce Geiser and John Geiser, Jr. Fund. This exhibition is in memory of John Geiser III.
For more info, contact Kevin Williams, (504) 247-1836 / kevinw@tulane.edu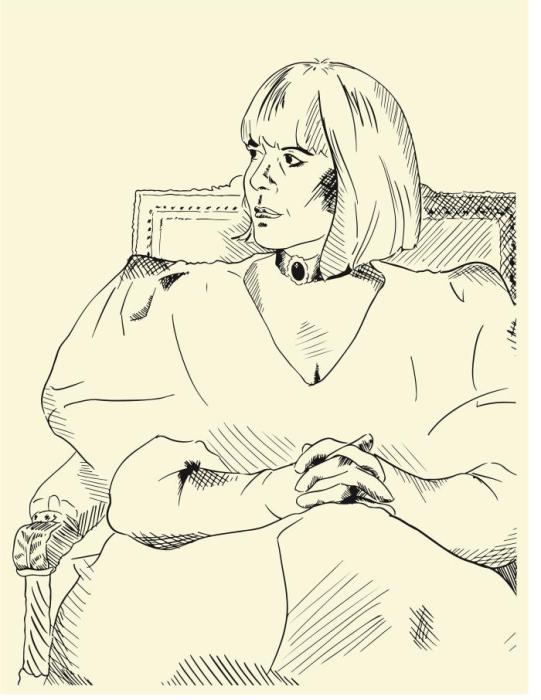 Please join us for these upcoming events!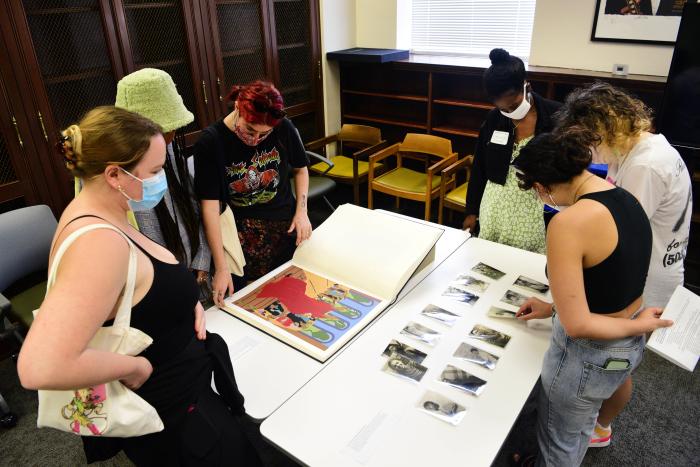 Archives Social Hour: A Spring Fling
Wednesday, March 15, 2023
12:00 – 1:00 p.m.
TUSC Reading Room
Jones Hall (6801 Freret St.), room 202
Students, faculty, and staff are invited to get to know archives on campus at Tulane University Special Collections' informal mixer and open house.  
It's an opportunity to view and learn about rare and unique archival materials from TUSC holdings, meet TUSC staff who can answer your questions about archives, and "visit the archives" just for fun. Treats will be provided.
RSVP is recommended, but not required. Email mweber3@tulane.edu with questions.
In the Archives: Researching and Learning with Primary Source Materials about New Orleans
Thursday, April 13, 2023
12:30 – 1:30 p.m.
Louis Prima Room
Jones Hall (6801 Freret St.), room 306
This workshop is an introduction to archives for the novice user. It also provides a hands-on experience for attendees to engage with primary source materials, and to answer research questions related to holdings from the Hogan Archive of New Orleans Music and New Orleans Jazz, a unit of Tulane University Special Collections. If you're curious about what archives are, why they're interesting and can benefit you, and the importance of archives about New Orleans music and culture, this session is for you. Led by Melissa A. Weber, Hogan Archive curator.
Registration is required to attend.
Recent exhibitions include Music IS the Scene": Jazz Fest's First Decade, 1970-1979; Captive Voices: Hearing, Seeing, and Imagining Angola Prison, launched as a complement to the 2019 Tulane Reading Project selection, Vengeance by Zachary Lazar; and Proteus 1892, Teunisson 1902, and Louis Armstrong 1949: Selections from the Carnival Holdings. View highlights from the following recent exhibitions on the Tulane Libraries YouTube channel:
TUSC staff, as well as many Tulane students, have created several digital exhibitions that feature TUSC collections. Some highlights are linked here; to view all of the TUSC digital exhibitions, please visit the Tulane Libraries portal for online exhibitions. 
Tulane University Special Collections (TUSC) welcomes loan requests from institutions with established exhibition programs and professional staff qualified to handle the materials requested. Loan requests are judged on their own merits and the final decision to loan an item is made on a case by case basis. For more information about our loan program, please email Kevin Williams, Coordinator for Exhibits & Outreach, Tulane University Special Collections, kevinw@tulane.edu.