Tulane University Special Collections (TUSC) is open to the public. All visitors are welcome to visit TUSC to use our materials by appointment.
BEGINNING NOVEMBER 13, 2023: TUSC is open for in person appointments Monday-Friday 10 a.m. - 4 p.m. The reading room closes at 4:30 pm. All appointments must be made 24 hours in advance.
Please note that some collections are stored offsite and must be requested at least 3 business days in advance.
Researcher Registration and Appointments
To make an appointment:
Note that some collections are stored offsite and must be requested at least 3 days in advance. 

Many of the materials we steward are fragile and may require treatment before use. It is at the discretion of TUSC staff to determine if materials can be used safely in the reading room. We make every attempt to review requested materials in advance of approving appointments but reserve the right to restrict access to any items that cannot be handled without detrimental damage. 
If you need assistance with finding materials or making requests prior to your appointment, please email specialcollections@tulane.edu or call (504) 865-5685
Getting Started in the Reading Room
All users must wash their hands with soap and water before and after handling materials.
TUSC materials are housed in closed-stacks and are not open for public browsing. Researchers can request 5 books or 5 manuscript boxes at a time. They will be retrieved by our staff in advance of a researcher's visit.  For long-term or visiting researchers we will hold the materials for two weeks, before they are returned to the stacks. 
For tips on handling rare materials, please consult Harvard's Library's 10 Tips for Reading Room Success.
What can I bring into the Reading Room?
Pencils
Laptops or tablets (out of their cases)
Cameras
USB drives
Cell phones (set to silent or vibrate)
For preservation and security reasons, these items are not allowed in the reading room. We have lockers that you can use to securely store your belongings.
Bags, laptop sleeves, and cases of any kind
Food, drink, gum, and candy
Pens
Outerwear and umbrellas
Personal papers, notepads, binders, folders, or notebooks
Photography stands or scanning equipment
Inside the reading room:
Researchers must use gloves when handling photographs, film and glass negatives, metal, and items encased in plastic sleeves. 
Researchers are allowed to have one box and one folder on the table at a time.
Personal digital cameras or camera phones may be used to make copies of rare materials in the Reading Room.
Keep documents flat in their original folder. Handle documents with care – no lifting, leaning on, or placing objects on top of archival materials.
Self-service scanning is available. Many items, especially rare books or large architectural drawings, are too fragile to reproduce without endangering the originals. Please consult with the reading room staff about fragile or oversized materials.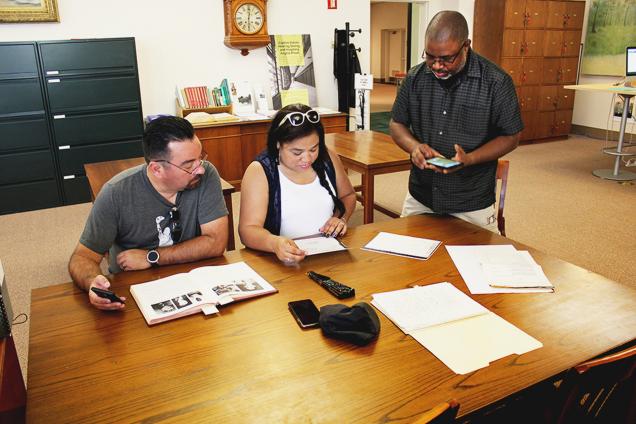 Directions 
Tulane University Special Collections (TUSC) is located at 6801 Freret Street, New Orleans, Louisiana 70118 in Jones Hall, Room 202 on the uptown campus of Tulane University.
Jones Hall is directly across from the Howard-Tilton Memorial Library, Tulane's main library. Jones Hall is #25 on this interactive campus map.
The Rare Books Collection, previously located on the 6th floor of the Howard-Tilton Memorial Library, is now accessible in the Jones Hall reading room. Please email specialcollections@tulane.edu to make an appointment. 
Driving: 
Driving From I-10
As you enter the downtown area, follow the signs to Hwy. 90 Business/West Bank.

Exit at St. Charles Avenue/Carondelet St. (do not cross the bridge).

At the second traffic light make a right onto St. Charles Avenue.

Follow St. Charles Avenue for four miles to Broadway St. 

Make a right onto Broadway and continue to Freret Street. 

Make a right onto Freret St. Continue to 6801 Freret St. Jones Hall will be on your left. 
Parking 
Parking near the university is limited, use of taxi or public transportation is highly recommended. Metered and 2-hour permit parking is available on and off Broadway and Freret St. and on residential streets. 
All vehicles parked on the uptown campus between the hours of 8 a.m. and 5:30 p.m., Monday-Friday, are required to display a University Parking Permit or park in a metered parking place. On weekends and other times, parking permits are not required.

Visitors may purchase a one-day parking pass at the Traffic Office during business hours and from the public safety dispatcher after hours. Visitors have the option to pay to park on the ground level of the Diboll Complex or use parking meters located throughout campus. Parking permits are not required when guests park in timed or metered spaces, provided the time limit is obeyed and the parking meter is not expired. The closest metered spaces are on Newcomb Circle, two blocks away. Please be aware that all metered spaces are for short-term parking only.

For additional campus parking maps and information, you can visit University Campus Services, Uptown Parking office 
Public transportation
The city bus #57 (Franklin-Freret Bus) stops between Howard-Tilton Memorial Library and Jones Hall. 
The St. Charles Avenue streetcar stops right in front of Tulane University.
The fare for all city buses and streetcars is $1.25 each way (exact change required) or $5.00 per day for unlimited rides. 
To find Jones Hall from the streetcar stop:
Exit the streetcar at the stop in front of Tulane University (same stop as the Audubon Park entrance). 

Walk all the way through the upper campus to Freret St., which is the first street you come to. 

Cross Freret St, turn left on Freret St, and Jones Hall will be about half a block up the street on your right.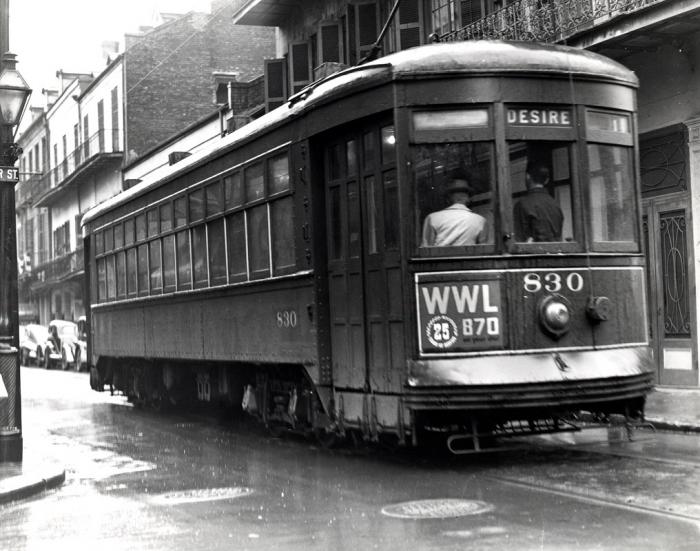 The Tulane University Special Collections (TUSC) Gallery, located on the second floor of Jones Hall, features a variety of exhibitions that showcase TUSC holdings. Its open hours are Monday to Friday 10am - 4pm.
Tulane University, Uptown Campus
Jones Hall, Room 208A
6801 Freret Street
New Orleans, Louisiana 70118
504-865-5685