Howard-Tilton Memorial Library is Tulane University's main library and located at 7001 Freret Street in New Orleans near the center of Tulane's uptown campus. Its building is a seven-floor, 270,000 square foot structure with seating available for more than 1,110 library users, not counting its classrooms and special study areas reserved for faculty and graduate students.
Tulane's main library features traditional shelves with books and journals balanced with collaborative spaces for campus partners, general classrooms, and a broad range of seating allowing students to study in close proximity to a vast array of information resources.  Howard-Tilton is the university's most popular study space and a campus focal point for academics, scholarship, and learning.
It houses more than 3.5 million physical items for general use such as books, media, microforms and other materials—exclusive of the materials held in Tulane's other library locations.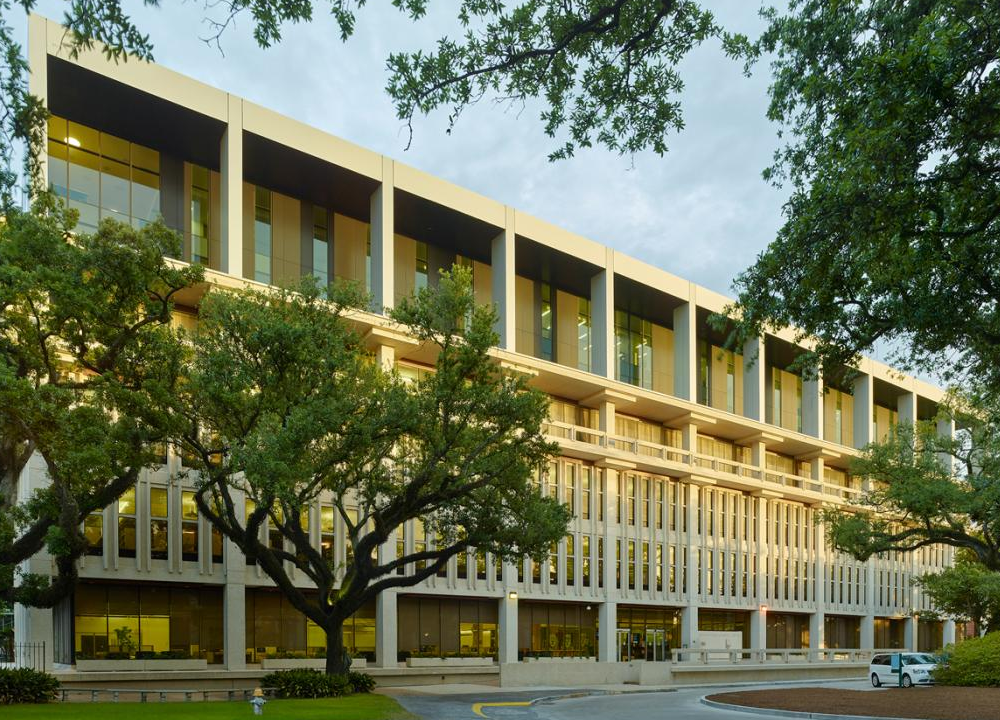 Howard-Tilton Memorial Library's lowest level is occupied by 10 large classrooms assigned for general use by the Office of the Registrar. It also houses Tulane's Center for Engaged Learning and Teaching (CELT), the Goldman Center for Student Accessibility and the Academic Learning & Tutoring Center. On the entrance level above is a Learning Commons built as a dynamic student environment with a variety of group-oriented seating and a coffee shop. The second and third floors have reading and study areas, enclosed graduate student study spaces, and a Knowledge Lab housing subject specialist librarians for research assistance. The third floor provides space for Tulane Information Technology instructional technology staff in an Innovative Learning Center and two instructional technology classrooms supporting faculty and staff development, as well as library instruction. Alongside The Latin American Library on the fourth floor is the Phyllis M. Taylor Center for Social Innovation and Design Thinking, with its interdisciplinary programs that support work in the fields of social innovation, social entrepreneurship, and design thinking.
New upper floors added in 2016 include more study spaces, two more classrooms for library instruction, and Media Services which includes a second central service point with check-out services. An open atrium space than spans the new floors at the northeast end of the building is often used for events and features expansive views of the city.
Howard-Tilton Memorial Library is the largest research library in the Gulf South region.
The name Howard-Tilton stems from the merger, in 1938, of the Howard Memorial Library, Tulane's original Tilton Library which had been in Tilton Hall, and the Newcomb library which had been in Dixon Hall. The new combined library was named Howard-Tilton Memorial Library and its first home was in the campus building now known as Jones Hall. Howard-Tilton Memorial Library was moved to current building in 1968. The two new floors noted above were added after Hurricane Katrina and the library is the site of one of largest library recovery initiatives ever completed.